In the last 5 years Home Builders have noticed a growing trend in factors that affect purchase decisions among new home buyers.  In less than 12 seconds a home's curb appeal can make or break a decision on whether a buyer wants to even view the house let alone buy it.  According to a Harris Interactive Study 78% of Buyers felt that the look of the home's exterior was "Extremely" or "Very" important in the evaluation process, second only to size.
So just what are Buyers looking for when it comes to your Home's exterior?  Here are 5 trends that are emerging  from  this year's designs that are expected to pick up speed into 2017.
Low Maintenance
No matter the age of the buyer, durability and longevity are top on the list of requirements when buyers are choosing materials.  Today's homeowners are both short on time and home maintenance skills so the low-maintenance options are a popular choice.  Cement fibre siding, fibreglass doors and windows and hidden gutters over aluminum are emerging as trend leaders.
Sustainable Materials
This year's buyer is looking for their home to reflect their environmental concerns.  Any materials made from composite,  sustainable, recycled materials or any that reduce toxins and contribute to a safe and healthy environment are a thumbs up.  Think gutters that function as rainwater collection systems or hidden gutters that are virtually leak proof to ensure that there is no resulting mold and mildew growing inside walls.
Natural Look
Stone and brick exteriors are the hottest thing going right now.  Used separately or in a wainscoting  effect, the blend of natural materials and tones gives a rustic luxurious look and embodies that neutral design while ticking off the low-maintenance box too. They are extremely durable and wear well, often lasting for the life of the building (exlcuding acts of God) with maintenance being as arduous as an occasional rinse with the hose.
Metal Toned Accents
Nothing goes better with the stone and brick trend than copper gutters.  Brass, pewter and rose gold tones are also very popular and complement the off-white tones that have grown popular along with the darker shades of blues, greys and browns that make up the natural palette.  With life spans of up to 150 years, copper is definitely a trend that ticks all the boxes.  The look can also be mimicked  using aluminum gutters for buyers on a budget.
Artisan Detailing
One way to add a personal touch to your home design without running the risk of alienating the rest of the market is to add elements of personality in the detailing.  Unique craftsmanship  can add just the right balance of  je ne sais quoi to the subtle natural vibe that makes your home stand out.  Look for elements of "arts and crafts" when it comes to colour accenting, wood detailing, porch columns, gabling.  These types of features are especially dramatic against the neutral stone and wood toned backgrounds.
Summary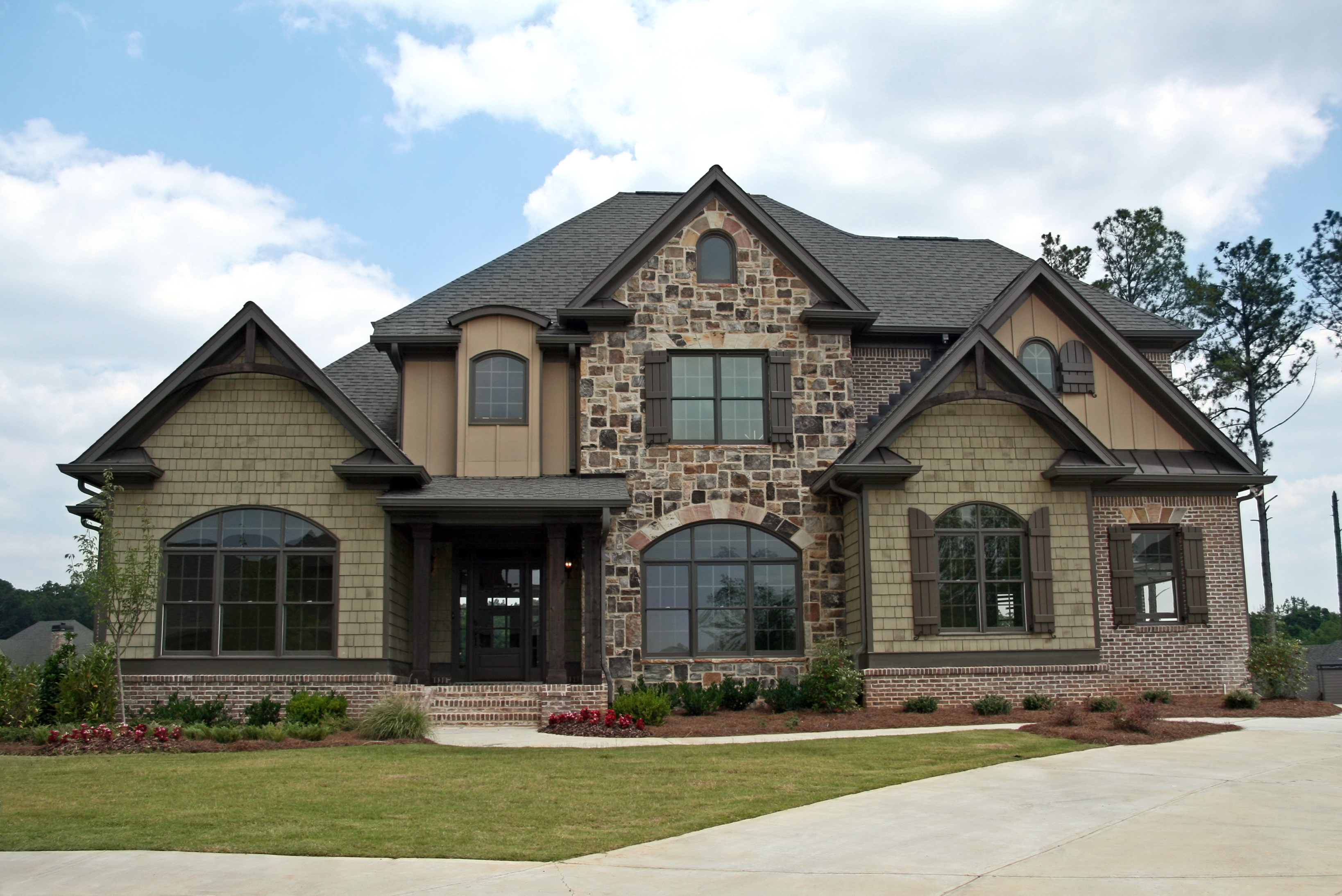 Article Name
Gutters and Exterior Design Trends for 2017
Description
Find out what is important to home buyers in home exteriors for 2017
Author
Publisher Name
Publisher Logo