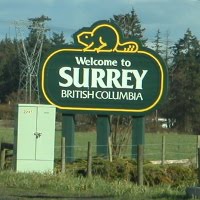 Surrey's heavy rains could lead to a build-up of gunk inside your gutter systems. Gutter gunk is a sloppy mess  of mud, leaves, pine needles, moss, dirt and stagnant water and as this mess builds up inside your rain gutters and weighs them down,  that weight can cause the gutter to pull away from the home.  Loose and damaged gutters lead to bigger problems down the line when the protective sheathing of wood that lies beneath your roofing or siding gets wet and begins to rot.
Be proactive rather than reactive.  We always preach prevention.  We know it's messy but get in there and clear out your gutters twice a year and then you can cross gutter gunk off your list of concerns in life.
If gutter gunk is getting the best of you at this point, give us a call and we'll come out and give you a gutter repair plan.